We're watching them: citizens monitor the state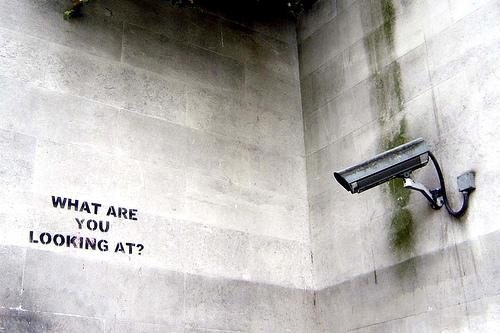 Spyblog blogger pointed out, "It provides a Communications Data analysis and data mining opportunity for UK police and intelligence agencies, foreign intelligence agencies and corporate spies." 
In cases like this, where tools are provided for citizens to monitor authority, we need to ask questions about the risks to those using them. As new technologies make it easier to track from the ground up, we should never forget that the gaze is still being returned. And while it is definitely empowering and exciting to see civilians flipping the power dynamic set up by surveillance, a world where 'everyone knows what everyone else is up to' is hardly ideal either. 
FURTHER READING
New Tactics dialogue: empowering citizens to fight corruption, 2010.
On the identity trail: an interview with Steve Mann, 2004.
Ai Weiwei's #weiweicam, Aljazeera English, 2012.
Clive Thompson on establishing rules in the digital age, Wired Magazine, 2011.
TOOLS USED FOR SOUSVEILLANCE: LIVESTREAMING FROM MOBILE PHONES
Glogger
Bambuser